About us
Euro Aparthotel is located in the centre of Tarnow directly on the Main Square. The hotel offers comfortable and spacious suites, as well as standard and budget guest rooms. All rooms have comfortable double beds, stylish wooden furniture and wall paintings, so as to bring you closer to the renaissance era.
Hotel and Restaurant U Jana is located in a tenement house which was established at the end of the 13th century as a residential home. It was burnt in 1735 during the city fire and was rebuilt in the years 1743-1796. Between 1767-87, the building housed the first royal post office station in Tarnów. In 1998, the tenement was entered into the register of historical buildings. In year 2000, the owner Jan Kucharczyk, carried out a thorough renovation in the tenement house and established a Hotel with Restaurant. All the paintings seen hanging on the walls were painted by a painter, who in exchange for a roof over his head and food, painted pictures that gave the interior of the building a unique character. After the death of the owner in 2009 his sons continue running the hotel and the restaurant.
ROOMS
Deluxe Suite

This spacious suite features seperate living room, two bedrooms, with a double bed in each room. Accommodates up to 4 people. Avg. Room Size -50 m2.

Details

Studio Suite

The suite comprises of a huge living area, three separate bedrooms and large bathroom with bath and a separate shower. Accommodates up to 7 people. Avg. room Size – 120 m2.

Details

Royal Suite

Spacious and elegant suite featuring two bedrooms, with a double bed in each. The master bedroom offers a wonderful view of the Old Town Square. The Royal suite has a specious bathroom with large bath and a separate shower. Accommodates up to 4 people. Avg. Room Size-80 m2.

Details
View all rooms
Advantages and benefits

WiFi
Wireless Internet access everywhere.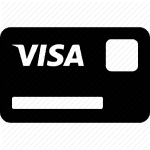 Credit Card Payment options
All credit cards accepted.

City Parking
Available car access to hotel's main entrance.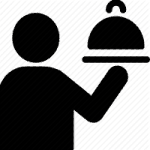 Room service.
Room service directly to your door.

Monitoring.
Video monitoring for the safety of our guests.

Hotel reservation by phone.
Book a room or reserve a table. +48 16 626 05 64.